Features
1. The cylinder is in accordance with the ISO15552.
2. The piston seal adopts two Y type one-way seals with compensation function, long service life and low starting pressure.
3. The cylinder cushion adjustment is smooth and the cushioning distance is long.
4. The cylinder bearings and wear rings have long distances and better lateral load performance.
5. The front and rear cover and piston adopt high pressure casting technology, with beautiful appearance and stronger strength.

Internal Structure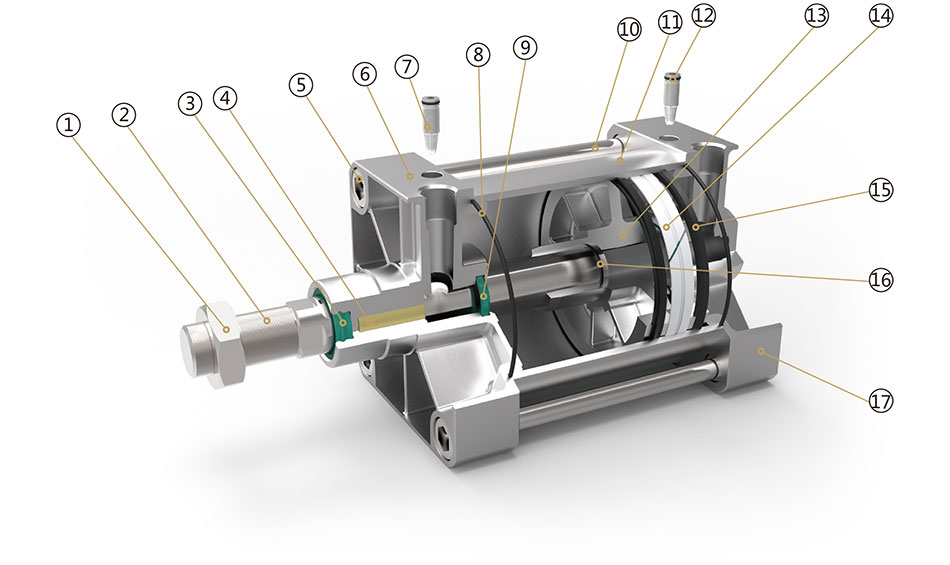 Parts
| | | | |
| --- | --- | --- | --- |
| Number | Name | Number | Name |
| 1 | Hexagon nut | 10 | Tie Rod |
| 2 | Piston rod | 11 | Barrel |
| 3 | Shaft seal | 12 | O ring |
| 4 | DU Bearing | 13 | Piston |
| 5 | Cover screw | 14 | Anti-friction ring |
| 6 | Front cover | 15 | Piston seal |
| 7 | Cushion adjust screw | 16 | O ring |
| 8 | 0 ring | 17 | Back cover |
| 9 | Cushion seal |   |   |

Ordering Code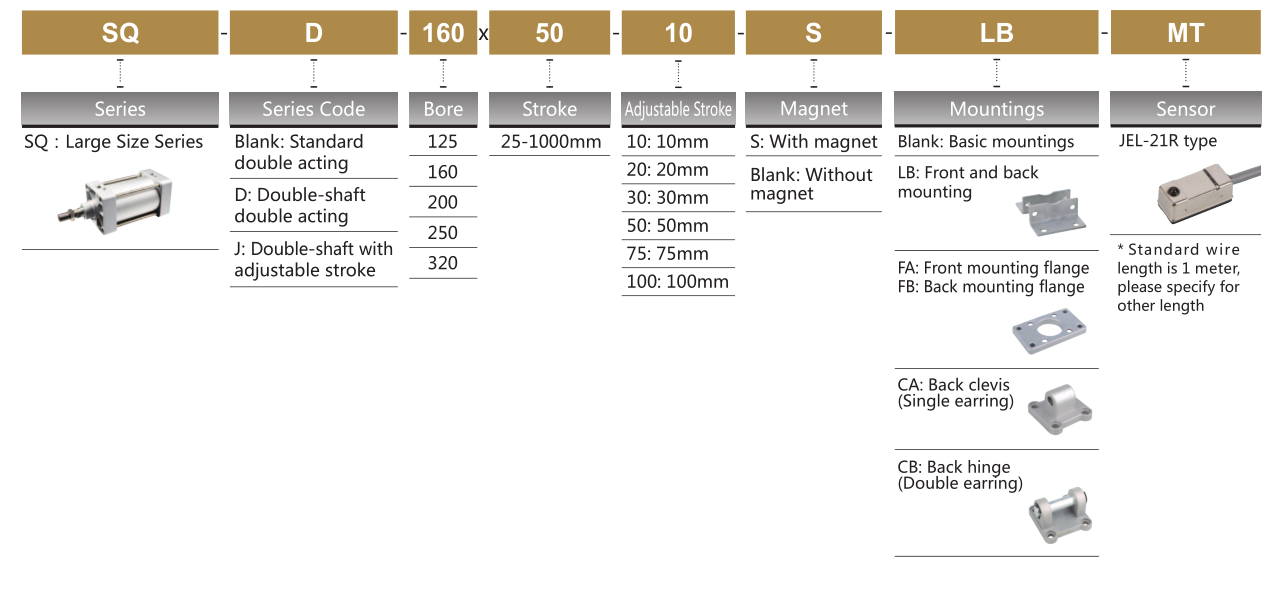 Specification
Bore (mm)

125

160

200

250

320

Operation

Double Acting

Working Medium

Air

Mounting

Basic FA FB CA CB LB

Operating Pressure Range

0.1~1MPa

Proof Pressure

1.5MPa

Operating Temperature Range

-20~70℃

Operating Speed Range

 

30-500mm/s

 

Cushion

Adjustable Cushion

Adjustable Cushion Stroke

40mm

50mm

Port Size

G1/2″

G3/4″

G1″